Eberhard Müller brings to the panel of experts many years of experience in the textile industry and in textile design. He opened the first business as an interior designer in Hamburg and built up a consulting agency for high-quality international furnishing fabrics. MISSONI and ETRO Home were among his first clients. In the 1990s, Eberhard Müller even founded his own textile editeur company, PALLADIO, and for more than 10 years created fabrics for the company's own collection, which was sold throughout Europe and in the USA. In 2001, the textile publisher SAHCO Hesslein called him to Nuremberg, where he subsequently became head of product development and a member of the company's management. After another decade, he moves to DEDAR, the leading international editor of fabrics and wallpapers, as Managing Director of the German subsidiary, which also distributes the HERMÈS Home collection.
In 2017, he opens his own studio at Lake Starnberg and passes on his many years of experience as a freelance consultant, designer and project manager. He advises companies from the textile and wallpaper industry, organises the leading German showroom event for textile interior design "Münchner Stoff Frühling" every year and designs and realises sophisticated interiors for commercial clients.
We thank Eberhard Müller for his expertise and commitment to the Sustained Color No.6.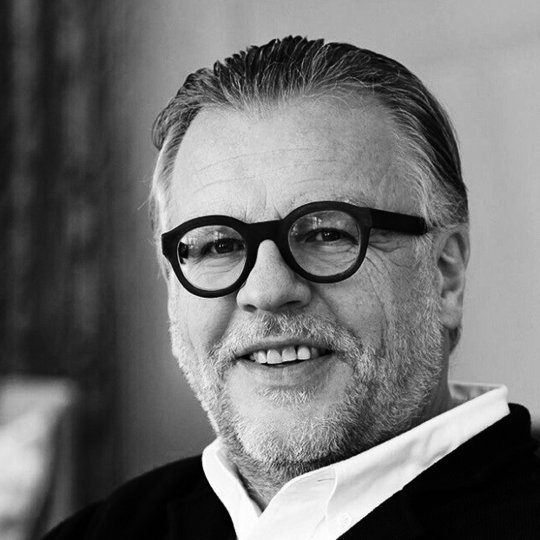 materialien, produkte & möbelkomponenten