The COLORNETWORKⓇ makes interior design more sustainable
The COLORNETWORKⓇ is a young and growing network of well-known manufacturers who each year offer a new (additional) color-match range across many different furnishing products, while at the same time committing themselves to product transparency. The selection of the annual "Sustained Color" by an independent, top-class and annually changing expert committee of interior architects, designers, product designers and trend experts ensure that the color is timeless and can be recombined again and again, leaving interior designers and furnishers plenty of scope for their design vision: today and in the future. The colors remain attractive and thus create sustainable values in interior design.
In addition, the COLORNETWORKⓇ makes products transparent throughout the entire production cycle. The builder or architect can see where and how the product was produced, what is in it, whether it is recyclable, how long the transport route was and much more. In addition, the corresponding "Sustainability Statement" is publicly available for download on every product page. In this way, this network promotes ecological products, sustainable use of resources and short delivery routes, among other things.Those who believe that this network creates uniformity are seriously mistaken: the COLORNETWORKⓇ makes colors possible that would otherwise not be available on the market, precisely because of the power of the network in the industry. So we create diversity, promote medium-sized businesses and small start-ups, and at the same time offer responsible industry potential for differentiation.
This makes it possible to combine wood materials with matching lights, textiles and many other interior products in color combinations that not only lend uniqueness to your planning, but also save you time and money in the execution phase and offer lasting value to the building owner. Across the different materials, color heights and brightnesses can still vary, which makes interior design interesting and exciting. For this reason, the expert panel looks at the submitted products under cloudy daylight and judges whether they stand together in color harmony.
Plan with the colors of the COLORNETWORKⓇ and let's make interior design more sustainable together! Promote short delivery routes, market diversity and product transparency.
We look forward seeing you.
Yours, Katrin de Louw


More:
Who is behind COLORNETWORKⓇ?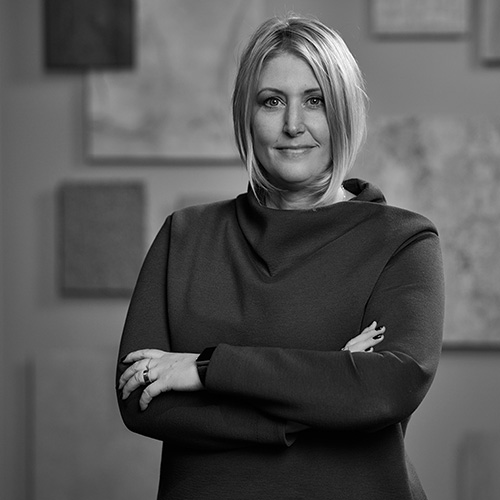 Katrin de Louw
Katrin de Louw is a "born carpenter", studied interior design and since 1997 Owner and Managing Director of the company TRENDFILTERⓇ. Her passion for interior architecture, trends, design and her curiosity led her go to China in the early 2000s, where she worked for Häcker Küchen and Tom Tailor, among others, designing concept stores and being responsible for on-site construction and various product developments. The 32-metre-long table she designed for BASF and Stylepark 18 years ago for the market launch of black MDF at the time, was exhibited in the Museum of Applied Arts in Frankfurt because of its super-matt feel, which was visionary at that time. In 2007, she was commissioned by Philip Möbelmanufaktur to design the table configuration for the G8 summit in Heiligendamm. In 2020, the ecological "Pythagoras" wood system for walls, ceilings and floors that she designed for europlac won a Red Dot Award for Product Design. Since 2007, she has been giving lectures to decision-makers in the furniture industry about trends, is an author for trade journals, a juror and is seen today as one of the leading experts on interior and furniture trends, materials and surfaces. In the course of her 25-year career, she initiated 2 successful business networks: the servicepoint A30 as a trend forum in the center of the German furniture industry in East Westphalia, as well as the still young COLORNETWORKⓇ, which thinks color sustainably for the first time.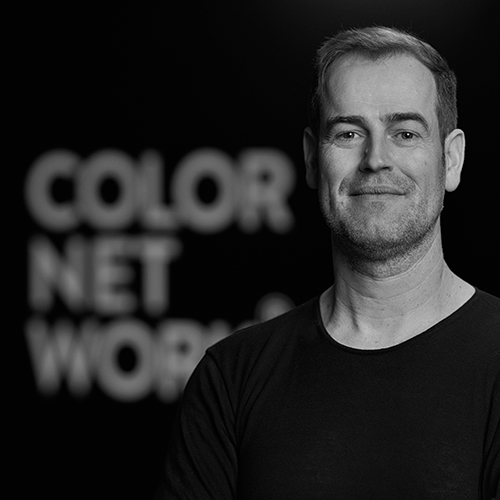 Jorrit de Louw
Jorrit de Louw was born in the Netherlands and has a degree in business administration and many years of experience as a global export manager of high-quality office and conference room furniture. In the process, he built up a worldwide network of renowned architectural firms and lived in Paris for a while before his career took him to East Westphalia - the centre of the German furniture industry. After gaining further experience in the kitchen furniture industry, his wife Katrin was able to woo him away for COLORNETWORKⓇ, which he is now responsible for as a brand of the company TRENDFILTERⓇ.