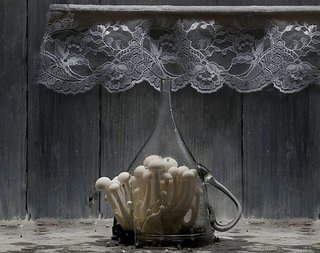 the colorstory
what is a Sustained Color?
A "Sustained Color" is a color for interior and lifestyle chosen by an interdisciplinary committee of experts made up of designers and interior designers, which is characterized by long-term validity and versatility. The yearly new chosen "Sustained Color" supports the planner in the interior design without being too prominet. Despite their validity of at least 10 years, they are at the level of the zeitgeist and reflect the social demands of the coming years.
The Accessory References are fashionable combinations for a contemporary presentation of "Sustained Color".
the Sustained Color No. 4: pay attention!
If calm were a color, it would be gray. It does not impose itself, remains in the background and manages to get our attention to something to direct other things: to a piece of designer furniture, beautiful plant or on ourselves. A gray one Interior is like a stage, it focuses.
"Pay Attention!" Is like a good friend, calm and gives mindfulness. In combination with warm, golden woods and metals it the necessary naturalness and cordiality for a timelessly beautiful interior. How many of ours Sustained Colors, "Pay Attention!" is also a real combination talent.
materials, products & furniture components